Issue 16: AI Writes a Play, Hugging Face's High-profile Hire, New Text-to-speech Model from Google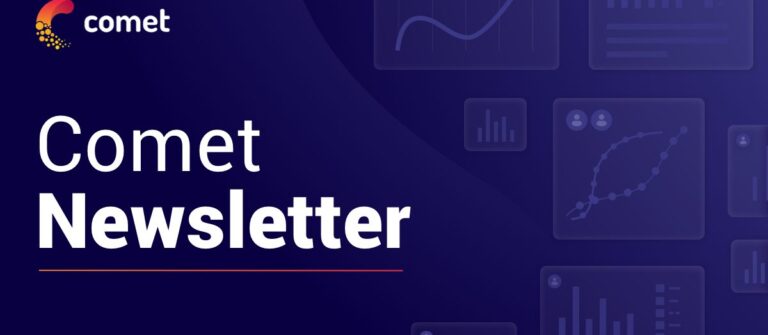 An upcoming MLOps webinar, Hugging Face's latest high-profile hire, an excellent extractive text summarization project, and a new neural TTS approach from Google AI
Welcome to issue #16 of The Comet Newsletter! Before we jump into this week's updates from around the ML world, I wanted to share with you an upcoming free webinar, featuring our own Niko Laskaris and hosted by the wonderful folks over at ODSC (Open Data Science Conference).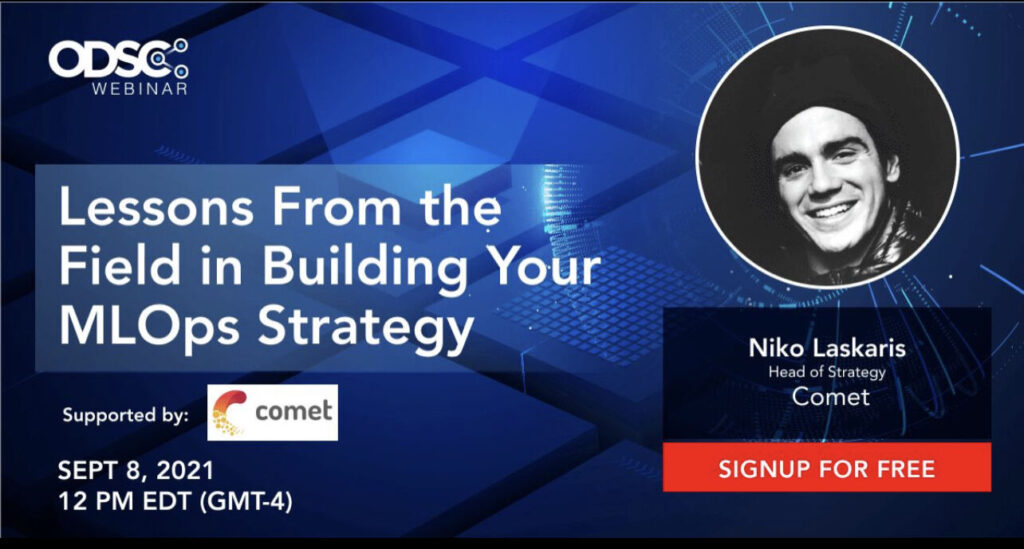 Niko will be leading a virtual session on what it takes to build an effective MLOps strategy. His talks are some of the best in the business, so be sure to check this one out. Here's the event info you need to know:
Now, back to this week's news…
In this week's issue, we explore an answer to the question, "Can AI write a play", as well as share an interesting extractive text summarization project. 
Additionally, we examine the implications of Hugging Face's latest hire of ex-Googler and AI Ethics Researcher Margaret Mitchell, and highlight a project from Mitchell's former employer, focused on recreating natural voices for those with speech impairments.
And be sure to follow us on Twitter and LinkedIn — drop us a note if you have something we should cover in an upcoming issue!
Happy Reading,
Austin
Head of Community, Comet
——————————–
INDUSTRY | WHAT WE'RE READING | PROJECTS
Mitchell, the former co-head of Google's Ethical AI research group, announced that she would be joining Hugging Face in October. As Hugging Face builds upon its successful model hub and open source tools, a focus on cementing its ethical framework will only grow in importance over time.
While Hugging Face has seen its popularity and brand recognition skyrocket in recent months, it's still an early stage startup—which, it turns out, was a major selling point for Mitchell, who saw an organization that had AI ethics baked in as a key concern from the start. She remarked on her decision that "It was clear I wouldn't have to shoehorn in or retrofit something like ethical processes."
Read the full story in Bloomberg 
——————————–
INDUSTRY | WHAT WE'RE READING | PROJECTS
Ah yes, a timeless question that dates back to…well, probably only a handful of years ago, at most. But this is the question playwright Jennifer Tang set out to answer in creating a 3-night live event at London's Young Vic theatre, in which an AI (in this case, an implementation of GPT-3)—supported by two writers, three actors, and Tang—would attempt to write a full blown play.
While the results were decidedly mixed, putting GPT-3 to the test in such a public, interactive forum resulted in a unique event that led to some "almost human insights" from the AI system.
Read more in this report from The BBC
——————————–
INDUSTRY | WHAT WE'RE READING | PROJECTS
In this short but richly-informative project summary, Victor Dibia (Research Engineer at Cloudera Fast Forward Labs), explores the foundations of extractive text summarization as an ML task—how it differs from abstractive summarization, how we can rethink of the task as sentence classification, some sample results using the approach, and more.
Check out Victor's project here
——————————–
INDUSTRY | WHAT WE'RE READING | PROJECTS
This write-up form the Google AI team details PnG NAT, a new text-to-speech synthesis model that's the product of 2 combined state-of-the-art approaches: PnG BERT and Non-Attentive Tacotron. By combining these two approaches, the Google AI team has built a novel approach to neural TTS that provides significantly better fluency and audio quality. Lots of details within on the specifics of the technical approach, but this development is an important step in the pursuit AI-assisted speech.