Manage users and workspaces
The Admin dashboard allows customers to manage their Comet environment, from managing users and workspaces, to making organization-wide settings.
Note
The instructions on this page relate to the UI for on-premises deployments only. They will be forthcoming shortly in Cloud deployments, too. Meanwhile, to perform these steps in Cloud deployments, see Comet's earlier version of the docs.
To access the Admin dashboard, you must have administrative privileges. Click your avatar in the top-right corner of the Comet page, then select Admin dashboard.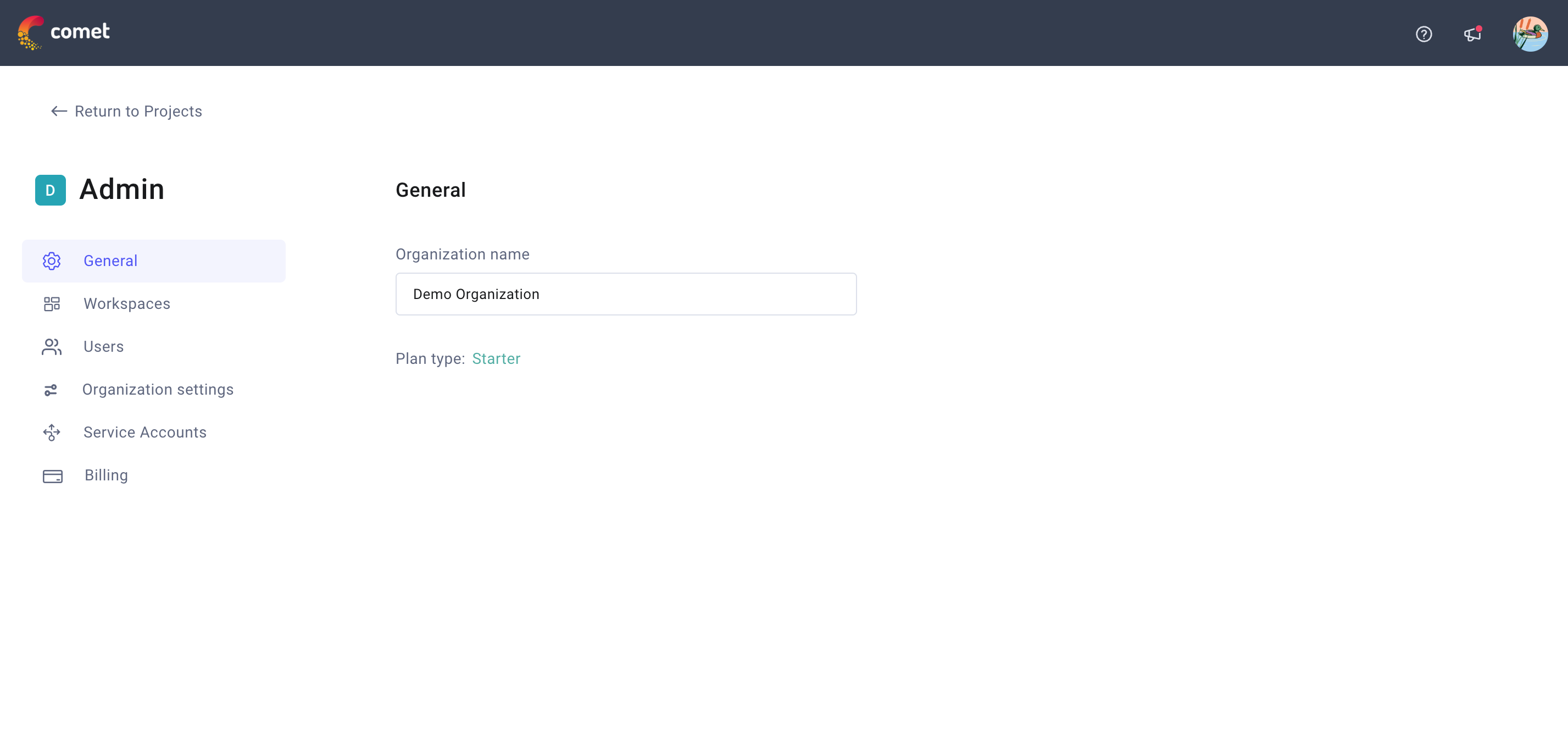 The name of the organization that is administrated appears at the top. You can change the current workspace by clicking Switch Workspace. Click Admin dashboard to display the Admin dashboard.
The Admin dashboard lets you view and manage:
General information about the organization
Workspace information
User information
General¶
This tab displays general information about the current organization. You can edit the organization name.
Workspaces¶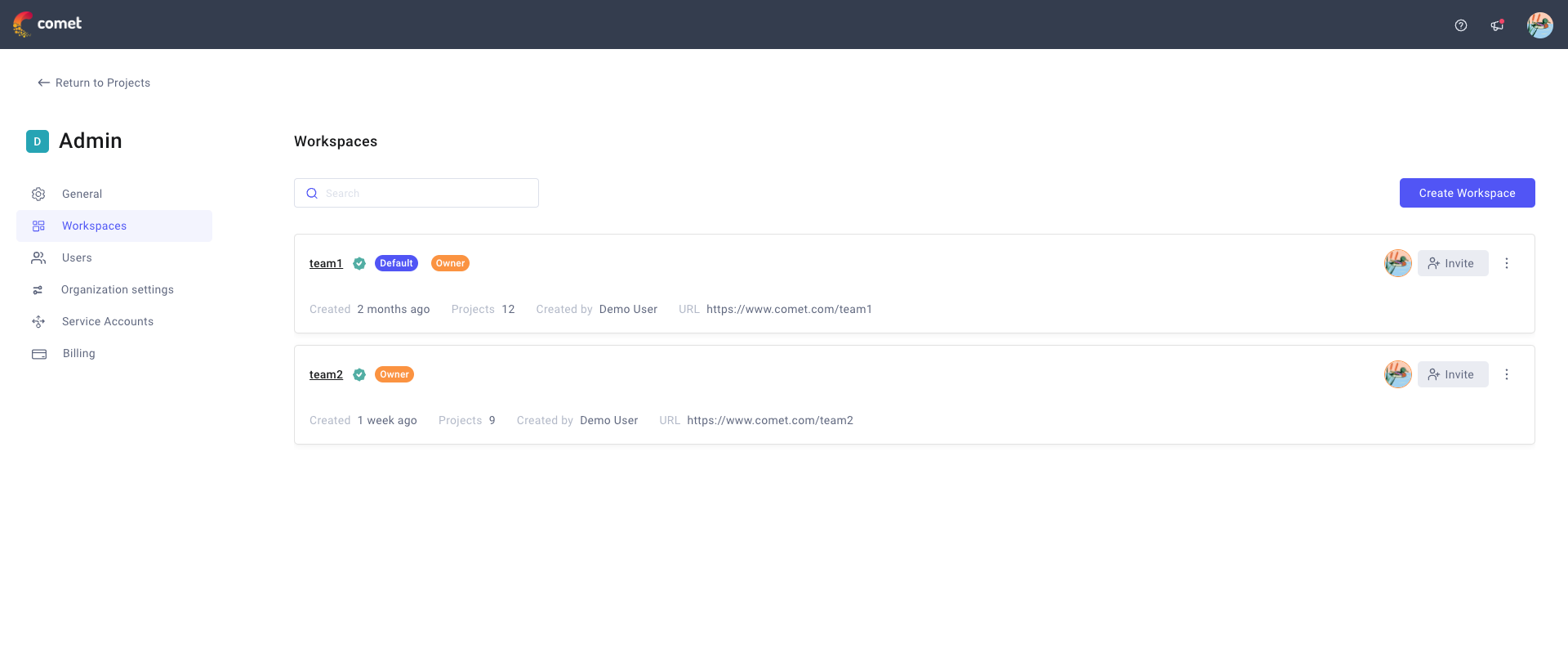 This tab displays all the workspaces in the organization. The workspaces of which you (as administrator) are a member are marked with a green badge.
Use this tab to:
Create workspaces.
Invite others to become members of your workspaces.
Delete a workspace.
Remove members from a workspace.
Users¶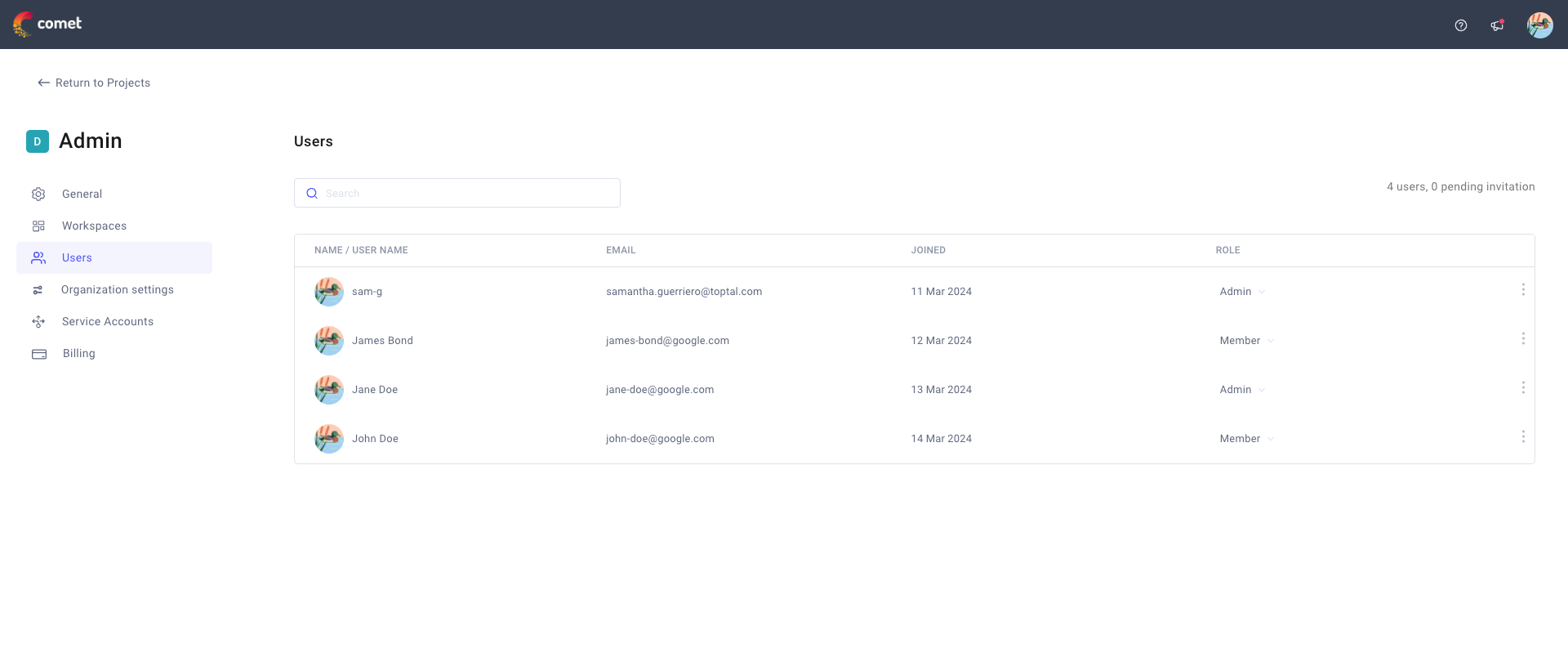 This tab displays all the users in the organization. As administrator, you can assign a role to users and delete users.
There are two user types:
Member: Regular Comet users. They can create workspaces, invite new members, and register experiments.
Admin: A user that has authority to manage the resources of an organization. An administrator can choose a pricing plan, delete users and workspaces, and can also update some organization-wide settings. This includes management of workspaces and access permissions to workspaces.
Service Accounts¶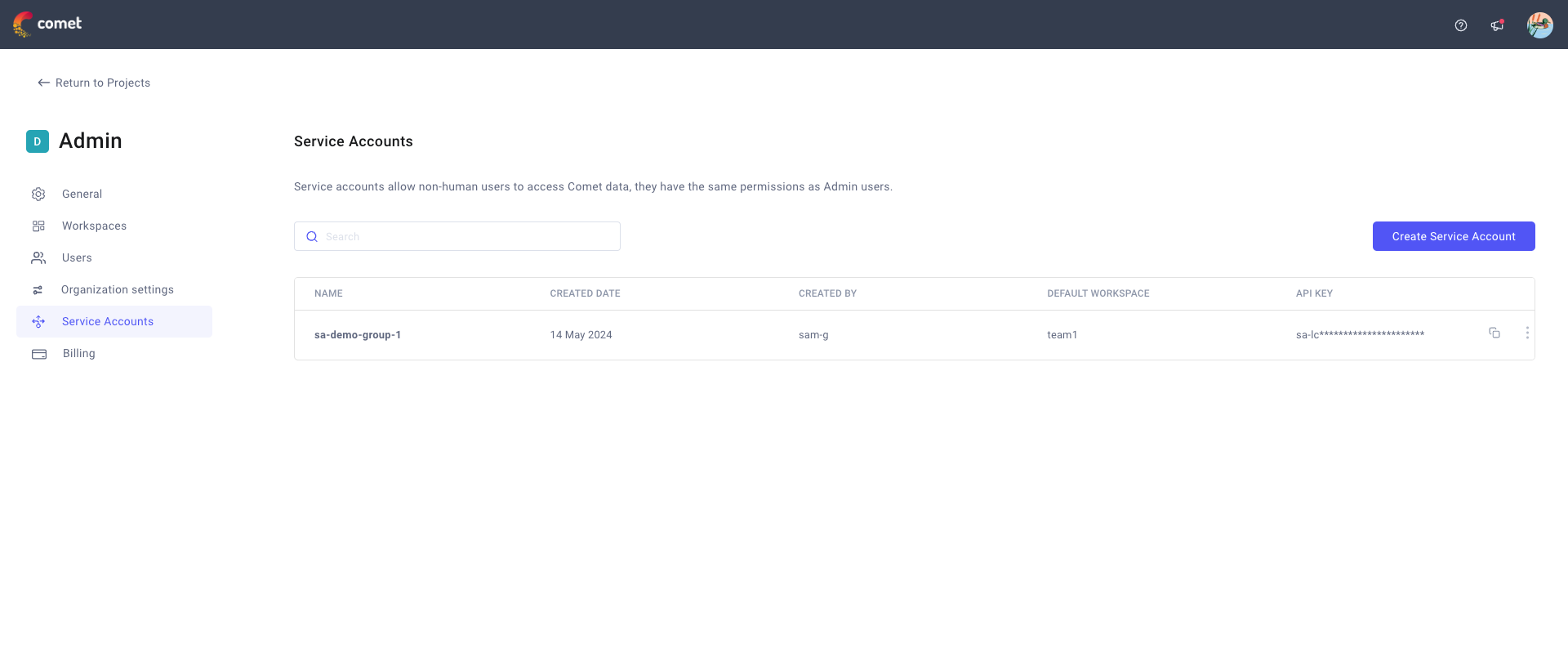 This tab displays service (non-human) accounts. As administrator, you can create and delete service accounts, as well as generate API keys for them.
Sep. 19, 2023